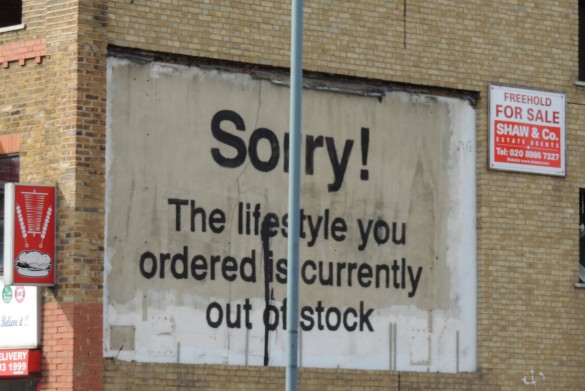 Preview Commentary:
Want To Hear More!?
Even more insidious is the neoliberal trend to encourage consumerism as a way to social change. Henry Giroux, one of the founding theorists of critical pedagogy in the United States, corroborates Andrews's point when he defines citizenship within the context of neoliberalism in the book, Dancing with Bigotry:
Citizenship has become an utterly privatized affair, and can be seen in the call not only for the privatizing of public services but also in the reduction of social agency to the act of consuming. The logic of corporate culture becomes more pervasive in the United States and other parts of the world, multiculturalism runs the risk of becoming nothing more than diversity management, new outlets for markets and consumer identities….Young people, especially, are constantly fed the myth that to be an agent in the world is to be a consumer rather than a citizen activist.1
With this understanding of the world's political economy, it is no surprise that we would see an African woman promote a petting zoo on YouTube so white folk can touch our hair like we're animals under the guise of promoting a trite and ineffectual "dialogue." We have to ask ourselves…what does promoting a dialogue really mean? In a social structure that encourages individualism and personal gain, this dialogue translates into a euphemism for talking to white people so they will invest in "your success."
This so called "natural hair movement" is so parochially constructed that despite the major limitations of liberal white feminism, which universalizes white womanhood, it adheres to political positions white feminists have long since deconstructed. While liberal white women's struggle is to get out of the kitchen and to enter society as reactionary white men (i.e. become CEOs, join the military, etc.), colonized African women have been so dehumanized that we see the ultimate expression of womanhood as getting into the kitchen and being objectified. This statement is not just hyperbole, it is a literal world view exemplified in a picture (see picture at 2:10) also on YouTube where a young African woman is posing in the bathroom in her underwear, high heels, and her "progressive, natural hair."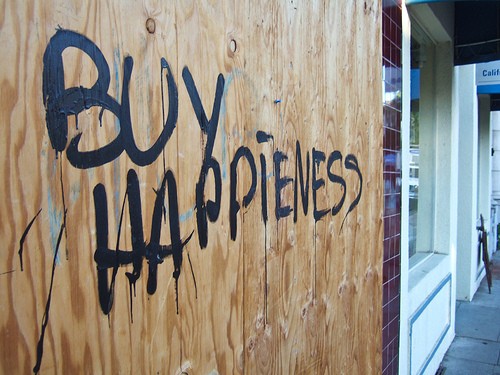 We have to recognize that African and oppressed people do not win freedom through the market. The most notable resurgence of African women wearing our hair natural, which is framed as "baggage of eras long gone" by people such as former United States Attorney General Eric Holder 2, was a result of intense struggle for self-determination, not selling our culture and our bodies to the highest bidders. Having our hair natural was not simply a "style of the 70s"; it was an aspect of the critical consciousness (i.e. conscientization) we engaged in to achieve a deeper understanding of the world to take proper actions in changing the abject conditions in which people live. In lieu of organized praxis, our individual efforts will inevitably follow the ideological framework of the ruling class. Since neoliberalism is the current state of the political economy, the current "natural hair movement" involves African women gathering together to either build their own wealth, express their personal style, or participate in a 1950s style of white womanhood. Whatever the motives, there is no organized front to provide proper political footing to create a meaningful movement. Terms such as "Teeny Weenie Afro (TWA)", "Big Chop (BC)", and "Length Checks" are the lingua franca which provide the appearance of community and can possibly feel like progressive social change. Nevertheless, at the end of the day, this "movement" is simply neoliberal dreaming.
Lilia I. Bartolomé and Henry Giroux, "Insurgent Multiculturalism: A Dialogue with Henry Giroux," in Dancing With Bigotry: Beyond the Politics of Tolerance, ed. Donaldo Macedo and Lilia I. Bartolomé (New York: Palgrave Macmillan, 2001), 99-100. ↩
In his address during the 2013 NAACP Convention, after the Trayvon Martin verdict, Eric Holder attempted to sympathize with Martin's parents and identify with all Africans in America by acknowledging our precarious existence in this country. In the process, he disparaged the entire Black Power movement by assuring white people that the era of struggle is over and African people in America are suffering from the bad attitudes of individual white people, not a colonial situation which requires continued struggle. Note the hypocrisy of his statements, he acknowledges that African people are still under attack by American society, which is exemplified by Trayvon's sensless death, but he negates this statement by framing the struggle as "long gone." We have to remember Trayvon died because our vacillating citizenship in this country has never been rectified, so how can the struggle end?! These are Holder's remarks: "The news of Trayvon Martin's death last year and the discussions that have taken place since then reminded me of my father's words so many years ago. And they brought me back to a number of experiences that I had as a young man—when I was pulled over twice and my car searched on the New Jersey Turnpike, when I'm sure I wasn't speeding, or when I was stopped by a police officer while simply running to catch a movie at night in Georgetown in Washington, D.C. I was, at the time of that last incident, a federal prosecutor. Trayvon's death last spring caused me to sit down to have a conversation with my own 15-year-old son, like my dad did with me. This was a father-son tradition I hoped would not need to be handed down. But as a father who loves his son and who is more knowing in the ways of the world, I had to do this to protect my boy. I am his father, and it is my responsibility, not to burden him with the baggage of eras long gone, but to make him aware of the world that he must still confront. This—this is a sad reality in a nation that is changing for the better in so many ways." Democracy Now, Cornel West: Obama's Response to Trayvon Martin Case Belies Failure to Challenge "New Jim Crow". ↩