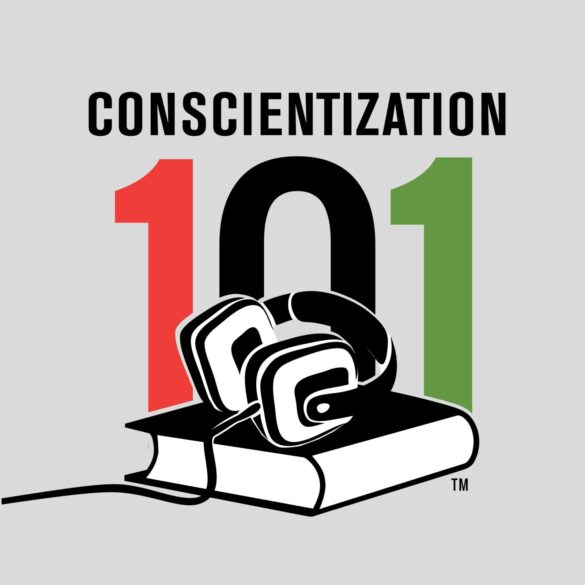 Conscientization is defined as "learning to perceive social, political, and economic contradictions, and to take action against the oppressive elements of reality." 1 Conscientization 101 web magazine was created to serve as a repository which offers essential resources for people to engage in the process of conscientization. This repository includes the following elements that are published on Wednesdays as applicable:
News: News is broken down by three different categories: "Musical Commentaries", "Articles" and "Announcements." Musical Commentaries are articles set to originally produced music and are available in the Conscientization 101 Store.
Podcast: Conscientization 101 podcast is a 1-hr, bi-weekly production available for subscription in iTunes and Android. The podcast features excerpts of our Unabridged Interviews which are available in the Conscientization 101 Store.
Videos: The videos featured in Conscientization 101 web magazine were meticulously chosen to solidify the process of conscientization.
Library: The library includes books the editors have read and recommend as fundamental to  your conscientization. Note: Books in our library section are not sold by Conscientization 101. They are hyperlinked to Amazon via our affiliate link or directly to the publisher for direct purchase by those parties.