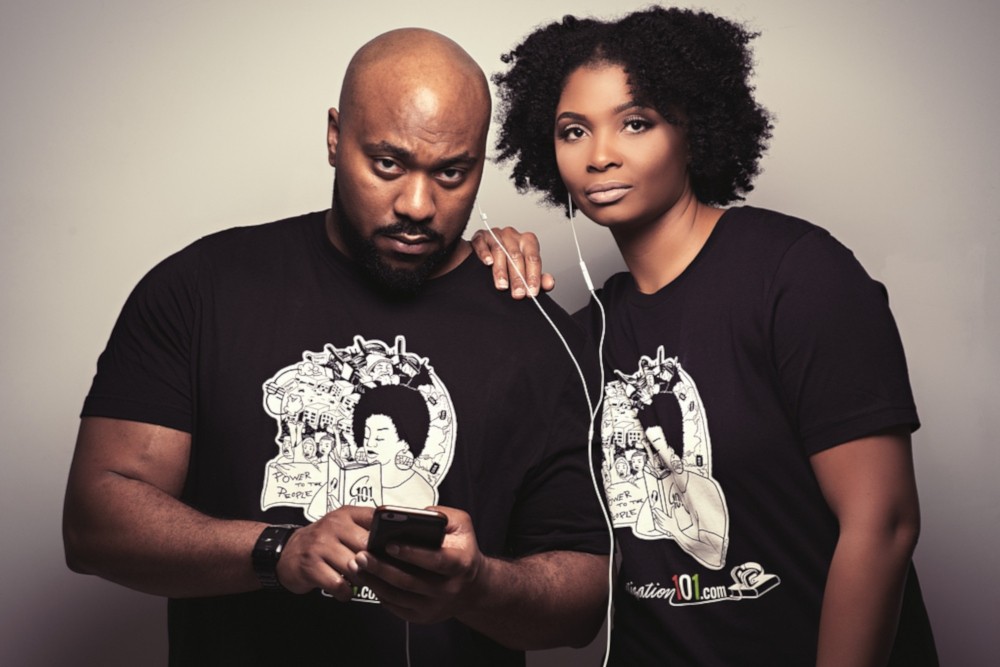 ---
Zari Sundiata is the Managing Editor and certified public accountant (CPA) for Conscientization 101 web magazine.  As managing editor, Zari coordinates and maintains the administrative aspects of the site including, scheduling, content management/editing, vendor management, and research & development. Serving as the CPA, Zari is responsible for controlling accounts, financing, planning & budgeting, among other financial management duties.
James Stone is the Senior Editor and resident sound engineer of Conscientization 101 web magazine. He is responsible for mixing, mastering, and editing all the wonderful productions we offer! With a degree in Marketing, he serves as the primary driver of operating and marketing decisions. This includes curating, analyzing, and approving books and videos, strategic planning, and marketing campaigns. As an autodidact, James reads a minimum of 20 books a year; as a result, his understanding and analyses represents decades of comprehensive study from a wide array of publications.
Zari and James have had over a decade of experience as journalists, writers, and media producers. They have also produced shows with Pacifica Radio and contributed to Black Camera: An International Film Journal, Volume 4, Number 2, Spring 2013, which analyzed filmmaker Haile Gerima's movie catalog. The contribution was titled "Viewing Teza, Reading Fanon:  Ten Questions for Haile Gerima's Cinema (A Study Guide)".