Podcast: Play in new window | Download
Subscribe: RSS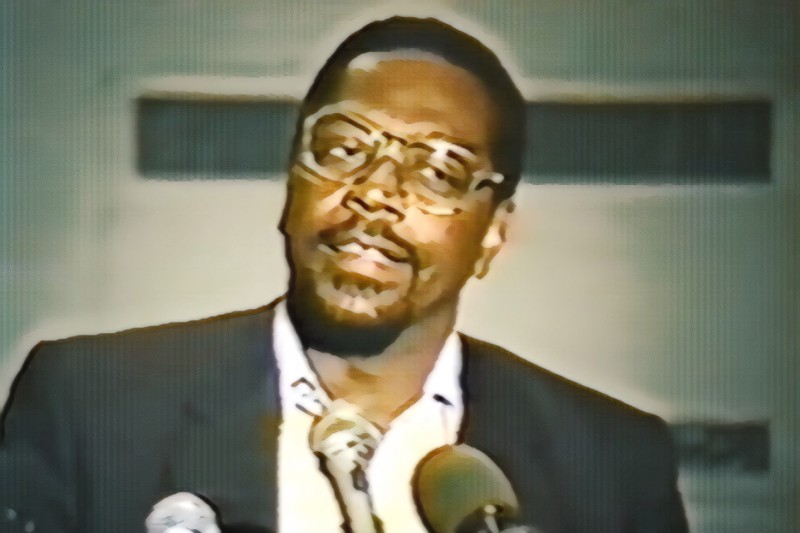 We continue our Ideopraxis Series with part one of a three part digitally re-mastered presentation titled Dr. Amos Wilson on Feel Good History.
In part one, Dr. Wilson discusses the following:
Fallacy of the ego massaging and conspiracy theory approach to history
Importance of reading for the development of conscientization
Importance of theory
Why so called "educational problems" of African children are not innate academic ineptitude but political problems created by alien/colonial domination, and much more!
In addition to Dr. Wilson's presentation, we also discuss a commentary written by Bruce Dixon, Black Agenda Report managing editor, titled "Liberal Ire at Trump and Cambridge Analytica is Misdirected From Billionaires Who Own Your Data", as it relates directly to our Ideopraxis Series and the importance of owning the content you produce.
Dr. Amos N. Wilson, was a social case worker, supervising probation officer, psychological counselor, training administrator in New York City Department of Juvenile Justice, and Assistant Professor of Psychology at the City University of New York.
He was born in Hattiesburg, Mississippi in 1941 and completed his undergraduate degree at Morehouse College. He later moved to New York where he completed his masters at The New School For Social Research before attaining his doctorate from Fordham University, New York City, in the field of General Theoretical Psychology.
Familiarly referred to as Brother Amos, he availed himself for numerous appearances at educational, cultural and political organizations such as the First World Alliance, the Afrikan Poetry Theatre, Afrikan Echoes, House of Our Lord Church, the Patrice Lumumba Coalition, the Slave Theatre and CEMOTAP to name just a few. His travels took him throughout the United States, to Canada and the Caribbean. Dr. Wilson's activities transcended academia into the field of business, owning and operating various enterprises in the greater New York area.
A prolific writer, Wilson has penned other pertinent works in the areas of education, child development and therapeutic psychology. Brother Amos passed away on January 14, 1995. Books by Brother Amos in the Conscientization 101 Library include Black-On-Black Violence: The Psychodynamics of Black Self-Annihilation in Service of White Domination, Afrikan-Centered Consciousness Versus the New World Order: Garveyism in the Age of Globalism, and Blueprint for Black Power: A Moral, Political, and Economic Imperative for the Twenty-First Century.
Ideopraxis, a term coined by renowned African scholar & author Ayi Kwei Armah, means "the translation of ideas systematically embraced into structured behavior and lifestyle. Ideopraxis is the yardstick that separates revolutionary performers from phonies" (Remembering The Dismembered Continent, pg 75-76). With this term in mind, we created our Ideopraxis Series.
Conscientization 101's Ideopraxis Series is an extension of the tracks we produced for our FREE GIFT musical commentaries featuring Dr. Marimba Ani, Dr. Amos Wilson, and Dr. John Henrik Clarke. These podcast episodes include lectures we have curated and digitally re-mastered from each of these African scholars in order to preserve these critical insights and analysis.
This episode features music from: