Podcast: Play in new window | Download
Subscribe: RSS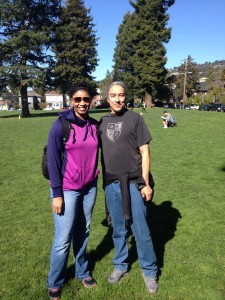 On this edition of C-101 podcast we sat down with Eddie Yuen to discuss his piece entitled "The Politics of Failure Have Failed: The Environmental Movement and Catastrophism", in the book Catastrophism: The Apocalyptic Politics of Collapse and Rebirth. In this interview we discuss various aspects and tendencies within the politics of catastrophe. We also explore the dynamics of resistance and where/how it emerges, point of production, the neoliberal solutions offered to combat ecological devastation and much more! This interview is part one of a two part series whereby we sat with two more of the authors, Sasha Lilley and James Davis. Be on the lookout for part two soon!
The music featured in this episode is "Testimony" by Logic & Last Resort from their album True Talk (The Instrumentals), "Fuck A War" by The Geto Boys from their album We Can't Be Stopped, "Pimp Tha Pen" by DJ Screw & Lil Keke from the album 3′ N The Mornin' (Part Two), and "Get Educated" and "Absolute Power" by Akala from his album Knowledge is Power – Mixtape, Vol. 1.
---
The Podcast Was Just A Snippet Of  The Interview. Want To Listen To The Unabridged Interview? Click Here!