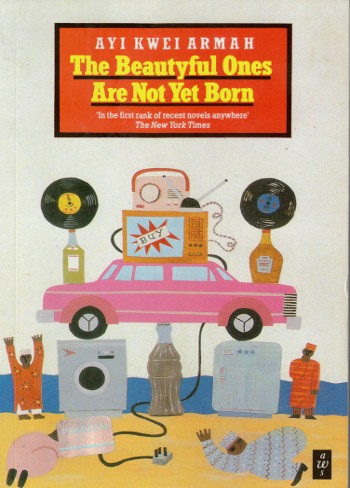 The Beautiful One (Wn Nefer in ancient Eqyptian) was the spirit of social change, guardian to devotees of progressive transformations, aka the beautiful ones. This novel contemplates the promised coming of such African life enhancers at Independence, and the social devastation following the abortion of that promise. Its protagonists expecting a new Africa, watch in dismay as their leaders choose the facile option of integrating into colonial state system – destructive to Africa, profitable to Europe – instead of creating a new, egalitarian African political economy. The continent is still bleeding from that ugly decision.
Is the future then closed? The title doesn't say never. It says not yet. Meaning: before birth comes seed time, planting, preparation.
We encourage people to purchase the Per Ankh edition of this book because it contains the preface "Who Are The Beautyful Ones?", and the Heinemann edition does not contain this elucidating preface (the Per Ankh cover is different from the one featured here, but we link to the Per Ankh copy). This preface is really necessary because it clears up a lot of negativity surrounding The Beautyful Ones; such as Armah's constructive criticism of Nkrumah, where he got the idea of for the title, and why Chinua Achebe playa hated on Armah (Achebe just made up a lie on Armah, and then when confronted with his fabrication, just acted like a bia bia!).