Podcast: Play in new window | Download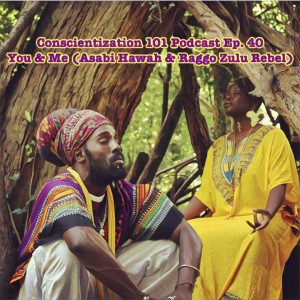 In the conclusion of our two part series, A Complementary Bond: You & Me-Asabi Hawah & Raggo Zulu Rebel, we explore with You & Me the importance of conscientization in understanding African identity within the proper context and the development of specific songs on their critically acclaimed debut album Folk Songs.
This episode features sounds from:
For more from You & Me collaborations, Asabi, and Raggo checkout these social media and affiliated websites:
You & Me
Instagram @youandme_2014
For Asabi Hawah
For RaggoZulu Rebel
---
The Podcast Was Just A Snippet Of  The Interview. Want To Listen To The Unabridged Interview? Click The "Buy Now" Button Today!
Note: Podcast subscribers who cannot view the "Buy Now" button when viewing the show notes via a podcasting app, can click this link to visit our store today!