Podcast: Play in new window | Download
Subscribe: RSS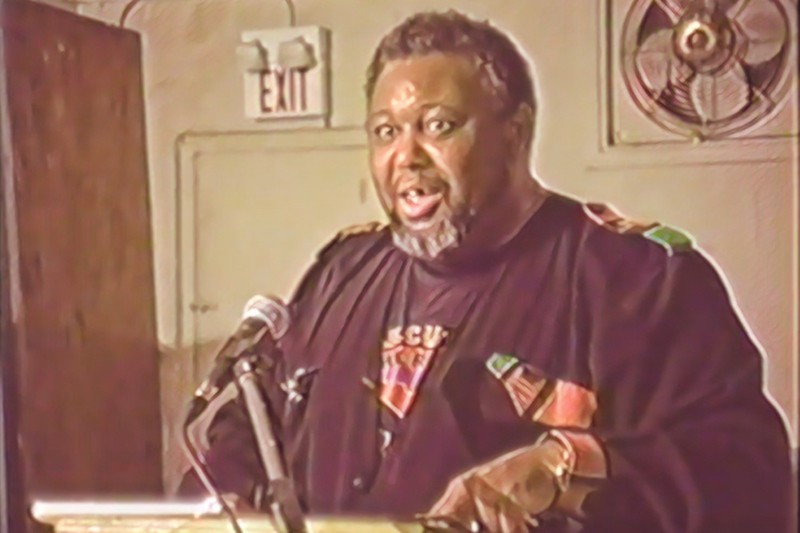 Del Jones aka Nana Kuntu was one of the fiercest and vigilant Africans who walked the earth. In a sea of anti-African madness, Brother Del Jones did the libratory analysis necessary to heal a brutally scarred people, while at the same time he worked to reunify Africa's physically and mentally  dispersed people via nationbuilding. Brother Del Jones did not live a life of theory divorced from practice, he was a warrior on the frontline…he was our WAR CORRESPONDENT!
We are proud to be airing a digitally re-mastered two part series from Brother Del Jones called Understanding Our Rich Cultural Heritage & Strengthening It For The Revolution. This lecture took place circa late 1996 or early 1997 at a cultural institution known as African Echoes in New Jersey.
In part one Brother Del Jones discusses:
Revolution as a process not an event
How producing revolutionaries requires a revolutionary culture
Why a "dynamic" or "charismatic" individual cannot develop revolutionary culture
A critique of the 1995 Million Man March
Why history is important for a people to understand their achievements and errors
and much more!
This episode features sounds from:
and,
Books mentioned in this episode: Showdown: Pan-Afrikanism  vs. White Supremacy by Del Jones, Sex Prisoners: Culture Bandits Vol. 3 by Del Jones, and Defying the Tomb: Selected Prison Writings and Art of Kevin Rashid Johnson featuring exchanges with an Outlaw by Kevin "Rashid" Johnson.