Podcast: Play in new window | Download
Subscribe: RSS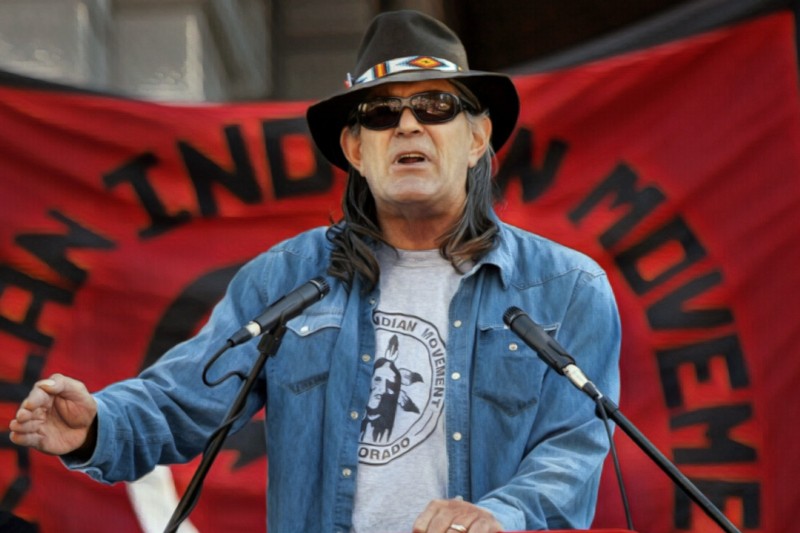 Sagacious, trenchant, and decisive are just a few ways to describe the writings of American Indian Movement activist–intellectual Ward Churchill. Informed by praxis, Churchill's decades of work demonstrate a keen understanding that the fulcrum of the world's political–economic contradictions are found in attenuating indigenous people's political–economic independence and creating a helotized population.
It was/is colonialism (settler colonialism in the case of the Americas), that lies at the heart of the current world's misery, and any analysis to the contrary is not only unrealistic, but utterly naive and puerile. While others with the same level of Churchill's public notoriety are content to vacillate in their commitment to decolonial struggle, and genuflect with imperialism without the slightest bit of ignominy, he—understanding the exigencies of TRUE decolonial struggle—has resolutely held true to the veracity of this analysis through the decades via the solemnity of his work. His book Wielding Words Like Weapons: Selected Essays In Indigenism, 1995-2005, is a primary example of his fidelity.
In this episode of Conscientization 101 podcast, we present part one of a multipart dialogue we had with Ward Churchill regarding his perspicuous book Wielding Words Like Weapons: Selected Essays In Indigenism, 1995-2005.
In part one of this evocative series we discuss the following:
The importance of cultural understanding through reading and examining political-economy
The concept of understanding the past to shape the future
Defining of the term "Indigenism"
The political–economic implications of the blood relations between Africans and American Indians
and much more!
Oh yeah, and we open this episode with one hell of a salvo!!!
This episode features music from:
Books and other works mentioned in this episode include:
For more works by Ward Churchill, click here.
---
The Podcast Was Just A Snippet Of  The Interview. Want To Listen To The Unabridged Interview? Click Here!