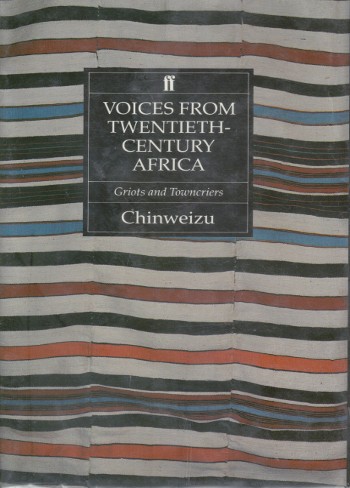 If you have ever wondered whether there were more to African literature than Africa's Nobel Prize winners, here is the anthology which answers your questions.
Voices from Twentieth-Century Africa redraws the map of African literature in an even-handed treatment of its traditions: the popular and the academic, the oral and the written, the folk and the elite; and we find both literature translated from indigenous African languages, and literature composed in the languages of Africa's alien conquerors.
There are short stories, extracts from novels and epics, fables, parables, songs, satires, dirges, boasts, laments, and epigrams. As to subject, it takes in all the diverse facets of African life: love, hate, war, affairs of state; Africa's flora and fauna; religion, death, birth, marriage; and natural disasters: flood, famine, drought. Together these pieces make a compelling and evocative picture of African life in the twentieth century.