Podcast: Play in new window | Download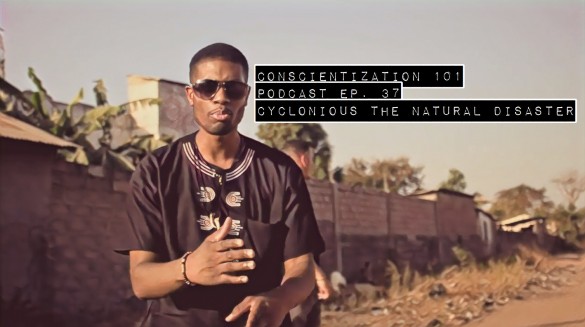 Conscientization (critical consciousness), "refers to learning to perceive social, political, and economic contradictions, and to take action against the oppressive elements of reality" (Pedagogy of the Oppressed by Paulo Freire page 35). In Kwame Nkrumah's Consciencism: Philosophy and Ideology for Decolonization, he identifies reflection and action as necessary for decolonization and development; and when one is sacrificed at the expense of the other you end up with either thought without practice which is empty or practice without thought which is blind (page 78). We present part one of a two part series with Cyclonious The Natural Disaster to discuss the principal of conscientization, and how it is an invaluable, epistemological, analytical tool which can be applied to all areas of development.
This episode features sounds from:
         and,
Chairman Maf from his album ALCOHOLIC SOUL the tracks are "THE KILLER" and "FREE"
Cyclonious The Natural Disaster social media and affiliated websites:
---
The Podcast Was Just A Snippet Of  The Interview. Want To Listen To The Unabridged Interview? Click The "Buy Now" Button Today!
Note: Podcast subscribers who cannot view the "Buy Now" button when viewing the show notes via a podcasting app, can click this link to visit our store today!