Podcast: Play in new window | Download
Subscribe: RSS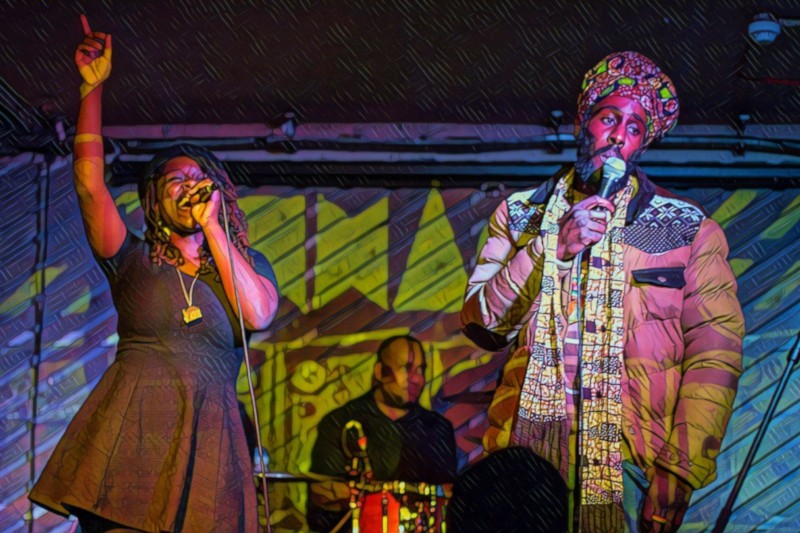 Folk music is defined as music "relating to the traditional art or culture of a community or nation," and the critically acclaimed dynamic group You & Me aptly titled debut album Folk Songs, is the epitome of this definition. You & Me is the collective talents of songstress/poet Asabi Hawah and Raggo Zulu Rebel aka JAH MESSENGER.
We are proud to bring you part one of a two part series entitled A Complementary Bond: You & Me (Asabi Hawah & Raggo Zulu Rebel). In part one we discuss You & Me's formation as a group, being self-directed as opposed to self-made, balance and complementarity, the importance of language, media created images and the primacy of selling lifestyles in late stage neoliberal capitalism.
This episode features music from:
You & Me – "All About You", "Dark Skin Man", and "So Strong" from their album Folk Songs
For more from You & Me, Asabi, and Raggo checkout these social media and affiliated websites:
You & Me
Instagram @youandme_2014
Asabi Hawah
Raggo Zulu Rebel
---
The Podcast Was Just A Snippet Of  The Interview. Want To Listen To The Unabridged Interview? Click Here!