Podcast: Play in new window | Download
Subscribe: RSS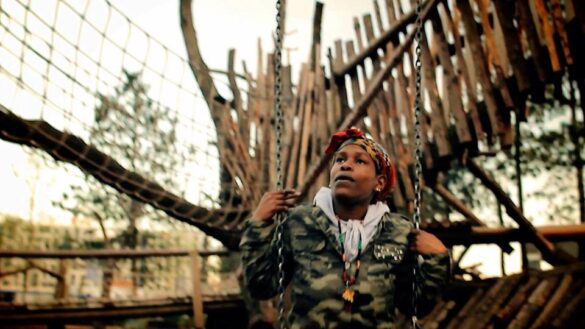 This episode features excerpts of our interview with sister Eyesis Star. Eyesis Star is a hip hop artist from East London. She has a "passion for music and a thirst for truth" and she "has been doing music since the start of creation and the same way life can't end, neither can her music for it is Everliving."
Eyesis started reciting and performing her written lyrics in 2011 with The Rebel Lions Of Creation, a group of young friends who grew up together from school days. She then branched out further, working more with I & Ideal, a member of the Rebel Lions to bring out a CD titled 'Reflections' and is currently working on her new project 'K.R.E.A.M – Knowledge Rules Everything Around Me'.
As well as poetry, singing and rapping, Eyesis plays Jembe as part of a traditional west African drum group 'Jembe Explosion'. This group has taken it upon themselves to educate each other about their African traditions in order to preserve the culture and heal past traumas within themselves. We hope you enjoy The Praxis of Eyesis Star.
This episode features Raggo Zulu Rebel's tracks "Revolution" and "Marcus Garvey", from his The Return of Jah Messenger album. We also feature music from NoName (of the RU1Fam Collective) entitled "All I Have" and Eyesis Star the tracks are the exclusive "Can't Breathe" ft. Watusi 87 and "Non Believer" (also produced by NoName).
---
The Podcast Was Just A Snippet Of  The Interview. Want To Listen To The Unabridged Interview? Click Here!