Podcast: Play in new window | Download
Subscribe: RSS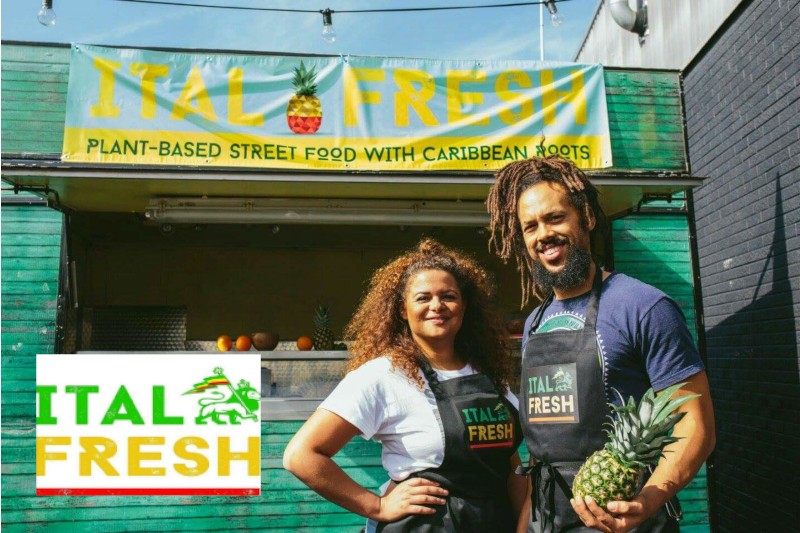 What does it take to run a successful business? More succinctly, what does it take to take run a successful African centered business in EUROPE?!!! Is it possible to maintain your principles while growing your market? The creators of Ital Fresh, a Caribbean, vegan, and street food popup restaurant, Poppy and Iras DanJahDan of RU1 Fam, would answer all these questions by saying hard work, integrity and commitment!
On this latest episode of the Conscientization 101  podcast, we talked with one half of the dynamic and innovative team at the Liverpool based Ital Fresh,  Iras DanJahDan (also of the RU1 Fam hip-hop collective). We discuss the various challenges and rewards of running an African centered business, how it represents an example of the global Pan-African institutions that can fortify African people throughout the world, and much more. Sister Poppy and Brother Iras DanJahDan are truly African culture personified at its best, so don't miss this dialogue with the vi-tal ITAL FRESH!!!
This episode has featured sounds from:
and,
Ital Fresh's Social Media:
Instagram: @italfreshhq
YouTube: Ital Fresh
Facebook: @italfresh
Notice: Conscientization 101 editors have some spring cleaning to do, so we'll be back with another podcast episode on April 26, 2017.
---
The Podcast Was Just A Snippet Of  The Interview. Want To Listen To The Unabridged Interview? Click Here!