Podcast: Play in new window | Download
Subscribe: RSS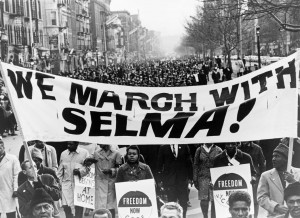 On this episode of the Conscientization 101 podcast we conclude our featured lecture by Dr. Amos Wilson entitled Beyond White Racism, Civil Rights, and Onward to African Revolution, which we digitally remastered. In this final installment of this series Brother Amos discusses the following topics:
The Black Middle Class's role as collaborators in Black oppression
How society will be most racist when it appears that all outward manifestations of racism are bygone
The true definition of intelligence
Why Rich Blacks/Celebrities are more beholden to the system of colonial domination of Blacks and can't be seen as any type of vanguard for liberation
The chief American dilemma of how to destroy a people while appearing to care for them at the same time
and much more!
This episode features sounds from: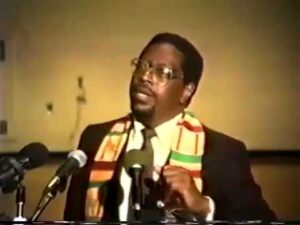 Dr. Amos N. Wilson, was a social case worker, supervising probation officer, psychological counselor, training administrator in New York City Department of Juvenile Justice, and Assistant Professor of Psychology at the City University of New York.
He was born in Hattiesburg, Mississippi in 1941 and completed his undergraduate degree at Morehouse College. He later moved to New York where he completed his masters at The New School For Social Research before attaining his doctorate from Fordham University, New York City, in the field of General Theoretical Psychology.
People familiar with Dr. Amos Wilson referred to him as Brother Amos and he would travel for numerous appearances at educational, cultural and political organizations such as the First World Alliance, the Afrikan Poetry Theatre, Afrikan Echoes, House of Our Lord Church, the Patrice Lumumba Coalition, the Slave Theatre and CEMOTAP to name just a few. His travels took him throughout the United States, to Canada and the Caribbean. Dr. Wilson was a businessman who owned and operated various enterprises in the greater New York area.
A prolific writer, Brother Wilson has written various pertinent works in the areas of education, child development and therapeutic psychology. Brother Amos passed away on January 14, 1995.
(Correction: We noted in this episode we will be returning with a new episode 3-1-17, but it will actually be 3-15-17)